4 tags
3 tags
"We are The New York Times and we are dictating terms."
– David Carr's quote from Page One comes to mind while reading this article by Om Malik detailing how Snow Fall, the Times' multimedia masterpiece from last year, provides a template to not only compete with, but completely wreak havoc, on Buzzfeed and ever-present but amateur blogger...
Movie theatres consider Google Glass ban |... →
Change happens slowly, and then all at once.
5 tags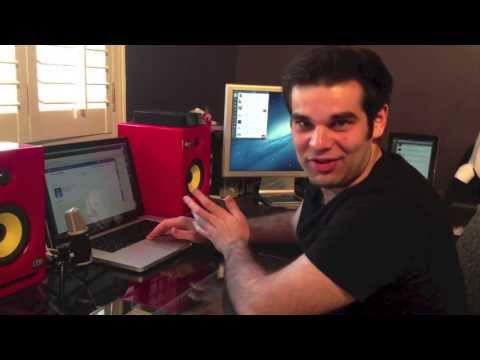 Printable-Gun Instructions Spread Online After... →
This is only going to get faster.
5 tags
4 tags
5 tags
5 tags
"Is it a flawed system, morally questionable and ethically dubious? Probably, but..."
– Zach Fulkerson writing about torrents and why records still matter on A New Atlantis.
Places to donate blood in Boston →
2 tags
The Sound You Hear In Every Movie Trailer →
parislemon: Ian Crouch for The New Yorker: By now, this accursed bass drone feels as if it has always been a part of our cinematic lives. Yet its reign of sonic terror has been relatively brief, dating, with a few antecedents, to a string of trailers made for Christopher Nolan's "Inception," from 2010. The teaser for the film was released in 2009, and featured music by Mike Zarin. The movie's...
8 tags
4 tags
"One form of secrecy is complexity."
– WikiLeaks spokesperson, Kristinn Hrafnsson, describing Wikileaks' shift from highlighting leaked cables to declassified documents with the "Kissinger Cables."
Wearing a Badge, and a Video Camera →
parislemon: Randall Stross of NYT looks at the growing trend of police officers wearing tiny cameras to record all of their interactions with civilians. It may sound intimidating, but at least one study shows this is a very good thing: THE Rialto study began in February 2012 and will run until this July. The results from the first 12 months are striking. Even with only half of the 54 uniformed...
"It's a desperate thing to need everybody to be really happy with everything you..."
– Louis C.K., in an interview with Dave Itzkoff for The New York Times. (via parislemon)
4 tags
1 tag
4 tags
3 tags
3 tags
A Woman Walks Into A Tech Conference →
A quick scan of the recent history of discrimination is enough to call for change. Unbelievable, but sadly not surprising.
7 tags
5 tags
4 tags
8 tags
3 tags
3 tags
"Kasparov had concluded that the counterintuitive play must be a sign of superior..."
– Murray Campbell, one of the three IBM computer scientists who designed Deep Blue. (Via Wired)
3 tags
"Now, Facebook has introduced what it calls Graph Search. One of the main signals..."
– Nicholas Carr, Rough Type. Facebook's polluted graph. 
6 tags
Independence Undone
Last week, journalism lost its way on the web. It started with The Associated Press forging a confusing digital union for the Consumer Electronics Show in Las Vegas. Amidst its coverage of current events that run the gamut from sports news to international politics, the AP partnered with Samsung to inject commercials into its Twitter feed. The Sponsored Tweets were little more than ads for the...
4 tags
"The Administration shares your desire for job creation and a strong national..."
– The best White House response to the best We The People petition yet, especially the URL.
2 tags
"Somehow, we need to get beyond the "I'm right so I'm right to nuke you" ethics..."
– Lawrence Lessig on the US Government's relentless pursuit of Aaron Swartz and how it may have contributed to his suicide.
3 tags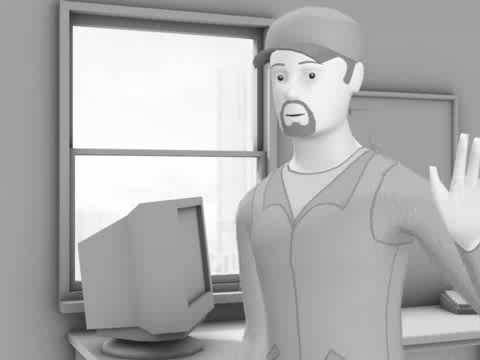 6 tags
4 tags
"The news needs successful advertising to breathe."
– Derek Thompson from The Atlantic takes a look at Andrew Sullivan, Buzzfeed, and the problem with user-supported news operations.
Back to the Future's Terrible Newspaper →
futurejournalismproject: New York Magazine's Jonathan Chait explores the inconsistencies in the pseudo-reportage featured in the Back to the Future movies. It seems that even fictional journalism is subject to the same foibles of its real world counterparts. And, obviously, a time machine adds to the problem of revisionist history.
4 tags
How We Made The Snow Fall →
A terrific Q&A session with those at the NYTimes responsible for Snow Fall, the beautiful and brilliant multimedia story published last month.
4 tags
5 tags
"If progress is slow, there will eventually be an episode on a plane in which..."
– Nick Bilton for the NYTimes Bits Blog on the unproven idea that electronic devices make air travel less safe. Instead, the notion is just making passengers paranoid of one another.
4 tags
The New York Times Paywall Is Working Better Than... →
parislemon: Edmund Lee for Bloomberg: Despite the metrics, the larger significance of the Times' newfound subscription wealth is that readers, not advertisers, are now more directly responsible for the Times' business — minus a few stubborn bloggers. Which is a good thing. Newsflash: quality content priced fairly with easy enough ways to pay leads to people paying.
4 tags
Snow Falls, Future Rises
Snow Fall, the New York Times' detailed account of a group of skiers and snowboarders who were caught in an avalanche at Stevens Pass resort in Washington last February, is an incredible piece of storytelling. Featuring interviews with survivors, audio clips of calls to 911, and computer simulations of the event all compiled over the last six months, the long-read is as enthralling as its...
4 tags
"All Walmart did was remove that one gun, the one most likely to create a public..."
– George Zornick of The Nation on Walmart's hollow PR move in the wake of Newtown.